Been working on some new gunning patterns. Straying farther from Godin patterns as my experience carving to this point is narrowing down what I want in my gunning blocks. Ease of carving for one. If I'm going to get more birds finished in the off-season, I need to cutout detail that isn't needed. I still like Pats head patterns, although I scaled this one down to fit the smaller body. Pats mallard patterns are 8 1/2" wide and this is just way overkill in my opinion, not to mention a pain in the ass to keep getting good cedar in that width! So I'm going with 7" width. I'm going to spend tomorrow working on more patterns and maybe getting some cork cutout. I plan to do a pair of birds from each pattern I make to tweak any changes before I start going on the rig spree. What do you think?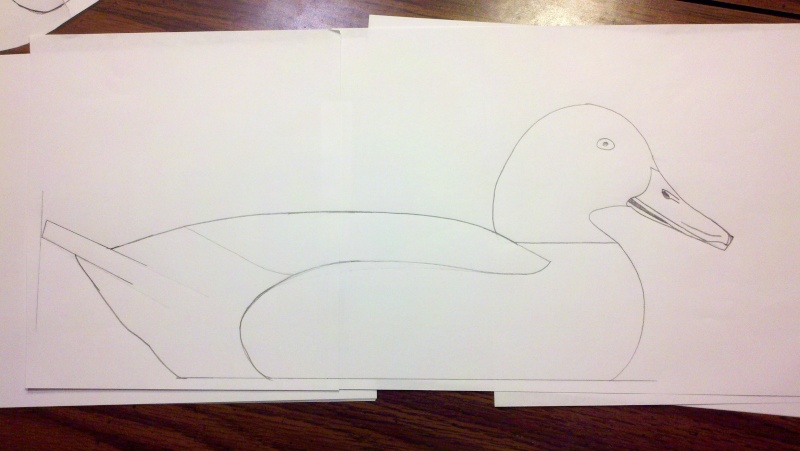 Made some more changes. Didn't like the head, so I changed that. I also cleaned up the tail area. I think this should be a good start for a gunner. Relaxed pose.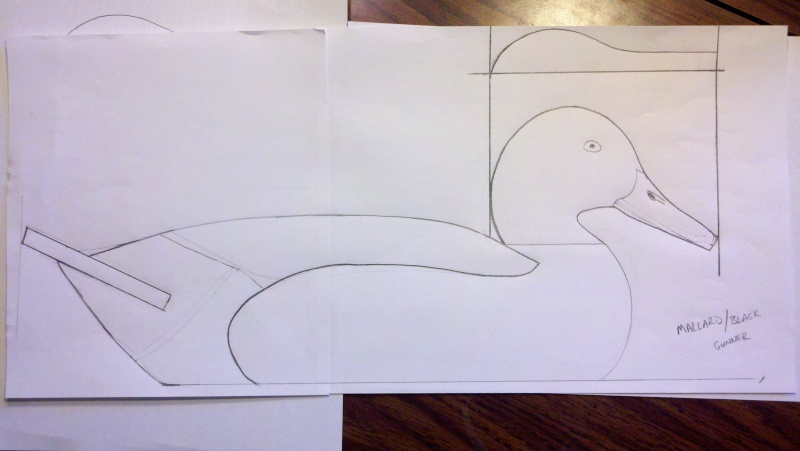 I love when a decoy starts on piece of paper and ends up finished, ready to attract birds in range.

---
Permissions in this forum:
You
cannot
reply to topics in this forum